The Featured Artist: April & May 2001.


Details: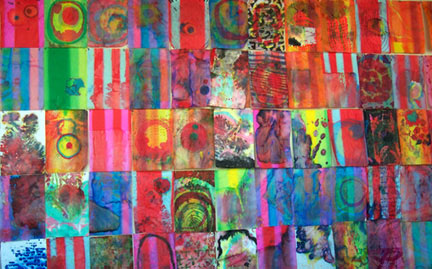 Akathisia (Restlessness) [detail], acrylic and ink on madras tissue paper, 2001.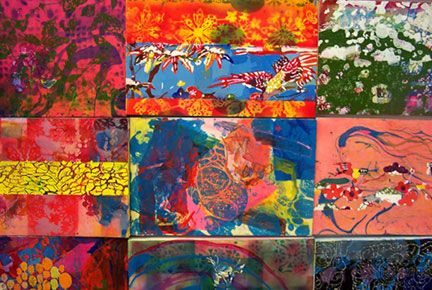 Limb [detail], mixed media on sumi paper, each panel 7x11 or 7x9.5 in., 2000.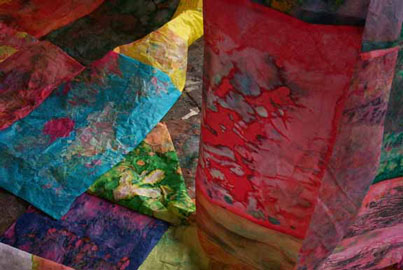 Teratogenic [detail], sewn tissue paper kimonos, 2001.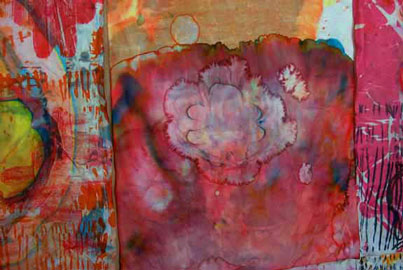 Compass, acrylic, ink, dye on sumi paper,
48 drawings, each 18x 24 in., 2000.







© Copyright 1998-2005,
MANOVERBOARD, L.L.C.